OMNINATURAL COARSE HIMALAYAN PINK ROCK SALT - 100G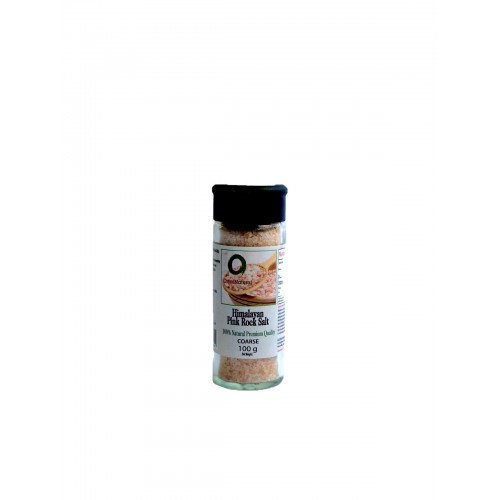 Now available in a grinder, this product is specific to culinary purposes to add within cooking or as an additive to food. This mineral and vitamin-rich crystal salt of which is mined from the foothills of the Himalayas; this salt has over 84 of 92 trace minerals of which allowing this to work and in hand to promote a healthy balanced diet. Packed full of nutrients and minerals many of the elements found in Himalayan salt naturally occur in the human body and the environment; they are then easily absorbed and utilised on a cellular level.
Himalayan salt will offer your health a range of benefits, with all of the vitamins and minerals included within these salts; it can have an effect on your respiratory system, help to balance your body's pH also when soaked in this it can help with sleep, muscle cramps and skin revitalisation.
Himalayan salt is perfect for seasoning meats, grilled vegetables, within a variety of salads, soups and stews and can also be used in baking, creating this as the perfect finishing touch to any dish. We would recommend asking a health professional first before you intake this product due to the numerous minerals and vitamins, however, it is not regular to be unable to take this.
Directions of use:
Within cooking, baking or to be added to food. This can include seasoning meats, poultry and fish, as well as adding this to salads and other foods.
Ingredients:
100% Himalayan Pink Fine Salt