OMNINATURAL EPSOM SALT - 3KG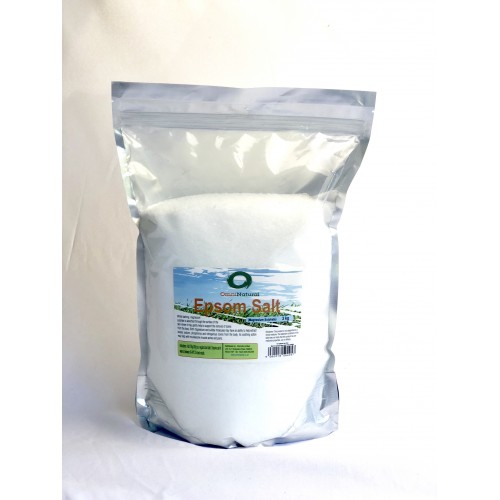 Omninatural Epsom salt is the perfect muscle and mind relaxant. Epsom salt has been a staple in renowned athletes' and celebrities' bathrooms for decades.
Omninatural's Epsom salt is rich in vitamins and minerals that offer a revitalising experience to the body. Epsom salt can be used to alleviate stress, relax the body, revitalise skin, relieve pain and muscle cramps and eliminates toxins from the body.
Epsom salt is a well-known natural remedy that has been used for over hundreds of years now and unlike any other salts; has beneficial properties that can soothe mind, body and soul.
Omninatural's Epsom salt is a pure mineral compound of magnesium and sulphate, which are absorbed through the skin, allowing for the exhausting and stressfulness of a long day to be alleviated.
Magnesium plays a large role in the body including regulating the activity of over 300 enzymes, this can help with the function of muscles and nerves, assisting with recovery, a relaxant and to reduce tension.
Ingredients: Magnesium Sulfate.
Instructions for use:
Dissolve salts in a bath of 35-40c. Relax and soak for 20-25 Minutes 2-3 time per week to ensure national skincare and wellbeing. For aching muscles add 2-3 cups of salt in a 37-39c bath and soak for 20-25 minutes, repeat after most training/exercises.