Mill Creek Botanicals Lemongrass Shower & Shave Gel 414ml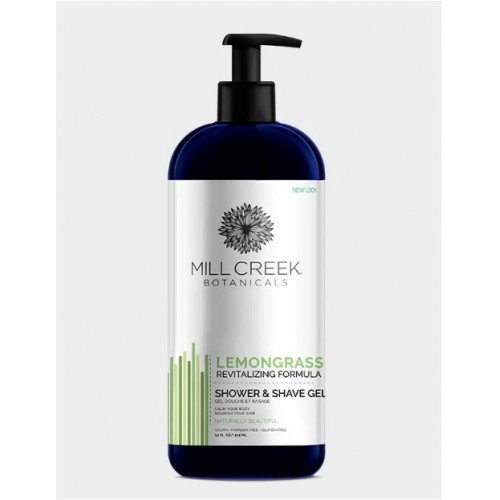 Indulge yourself in the goodness of Mill Creek's Shower gel made for daily care of all skin types. Our effective mild formula with Lemongrass cleanse, conditions and moisturizes. Organic Argan oil perfectly rejuvenates and improves skin health. Vitamins B, C & E deeply nourish and protect from free radicals.
TO USE: Apply to palm of hand, wash cloth, or sponge. Massage over entire body to create a therapeutic lather that cleanses and energizes your skin; use shave gel while showering to reveal more beautiful skin.